Portugal, Algarve East
Luz to Tavira - 8.3 km - Thursday 8th April 2004
Coastal farm tracks.
Photo Gallery - Click for Details and to Zoom - Top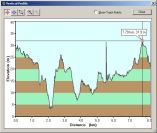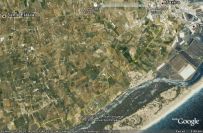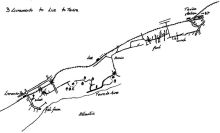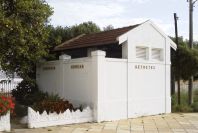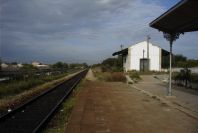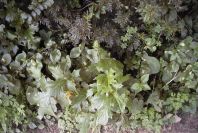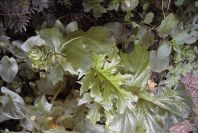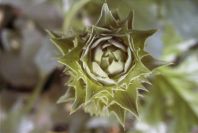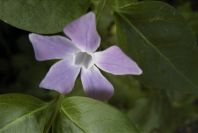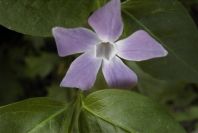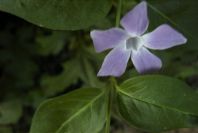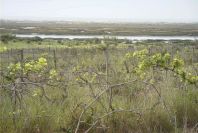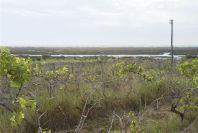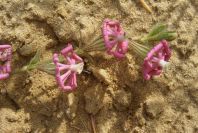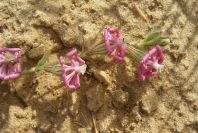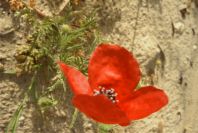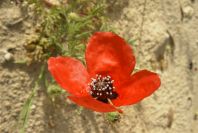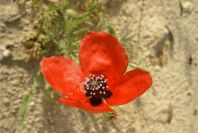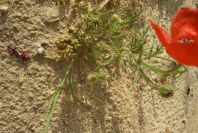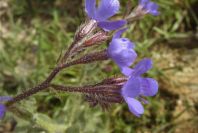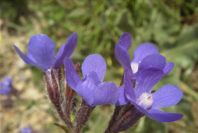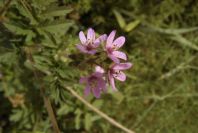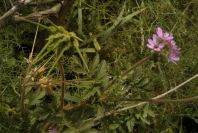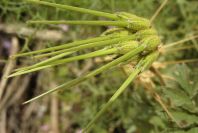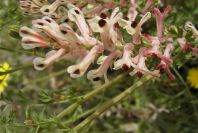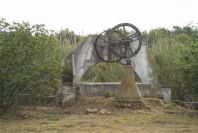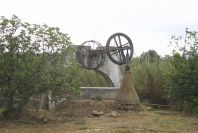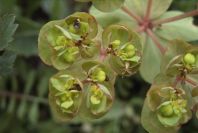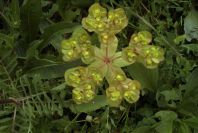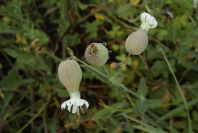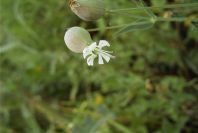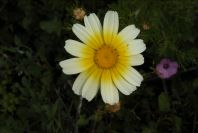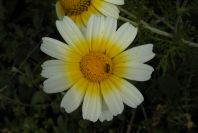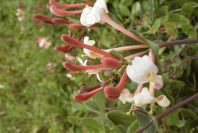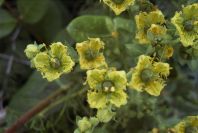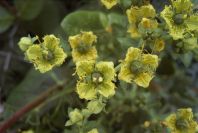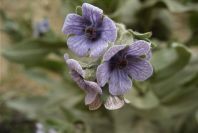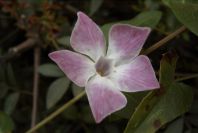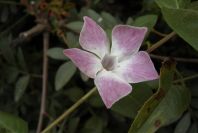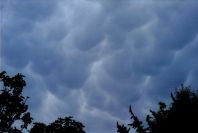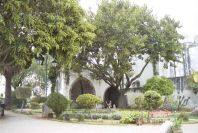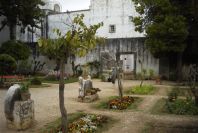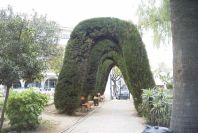 Diary - Top
Take a train to Luz.
Head east along the platform and cross over the line at the end. Pick up the track which heads away from the line (If you have done the Walk 3 stretch, you will recognise it). At the T-junction, turn left - signed to Luz de Tavira (5 minutes). Then take the next right (15 minutes). When the main track swings round to the left, continue to follow it (17 minutes) ignoring the lesser track going straight ahead. At the next T-junction, follow the main track to the right (20 minutes) and soon afterwards, again follow the main track as it swings to the left again.
The track now goes downhill and at the bottom you cross a stream. The track rises and descends again. This time you cross the stream using stepping stones which is fun when there is lots of water in it (40 minutes). You continue uphill again and cross over a road (1 hour 10 minutes). Continue straight ahead, crossing yet another stream (1 hour 20 minutes). Ignore a left turn (1 hour 25 minutes) and then at the next T-junction, turn right to avoid getting back on to the main road (1 hour 30 minutes). At the next-T-junction you turn left (1 hour 40 minutes).
Ignore a right turn (1 hour 50 minutes, pass a little pond (2 hours) and cross a further stream and then bear right. Continue straight ahead until you get to a T-junction. Here you turn left (2 hours 18 minutes) and find yourself on a surfaced road for the first time in the walk. To get back to the station, turn left and follow the signs which are clearly given from here on (2 hours 25 minutes). To get back to number 37, go straight ahead and then left when the road reaches a square, cross it, and take the narrow road from which you turn left into Rua Dr Miguel Bombarda.
Expedition Statistics
Margaret walked this leg. Distance: 8.30.
Transportation: Train.
Walk Time: 6:18 h:m.
Average Speed: 1.3 km/h.
GPS Logging: Logged.
Total distance this trip: 62.1 km.
Total distance from start: 204.1 km.
Minimum Altitude: 3 m.
Maximum Altitude: 32 m.
Total Ascent: 54 m.
Total Descent: 61 m.
Latitude: 37.106°
More Downloadable GPS Files
GPX Files are in XML format and may be portable between different GPS receiver manufacturers
GPS Babel
GPS Babel is a really useful tool for translating between GPS file formats.